Main Court
The first place to go! Pick up the basics and learn the proper way to jump and fall. You'll definitely learn the basics of warm-ups and stretching. 
jump, Tap & Score
JUMP, TAP, SCORE! Test your reflexes and response! The highest points win!
Velcro fly wall
Ever wonder how a fly feel on a glue paper? Now you're the fly!
Street Soccer
Who doesn't love a game of football? In-case you're bored of trampolines, let's play a friendly game of football!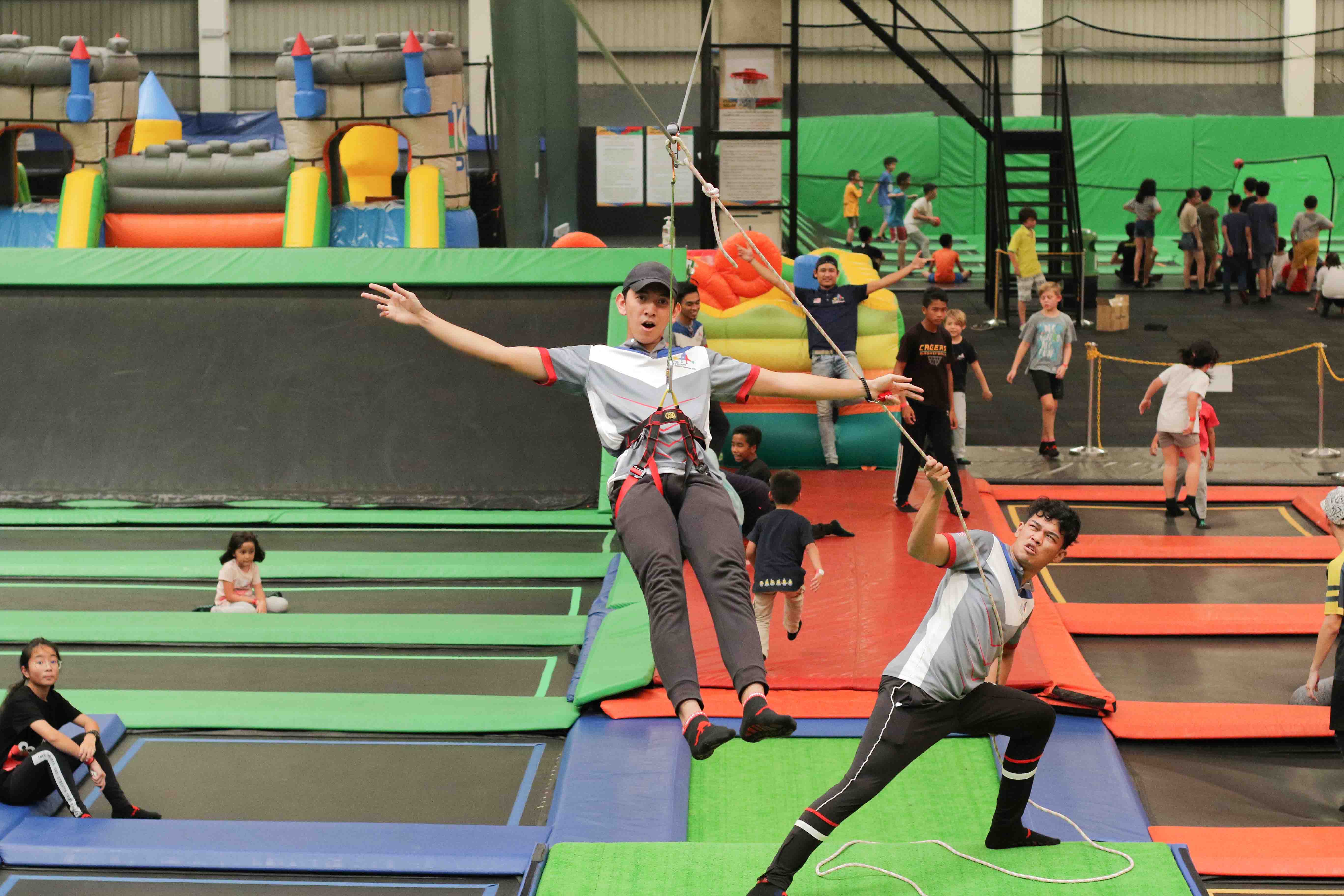 Zipline
Is that a bird or a plane? NO, it's a Jumper! Take flight at Zipline! An attraction we're all waiting for!!!
DODGEBALL
THIS MEANS WAR! No one's ever safe at Dodgeball court. If you're hit, you're OUT! Kindly no headshots allowed.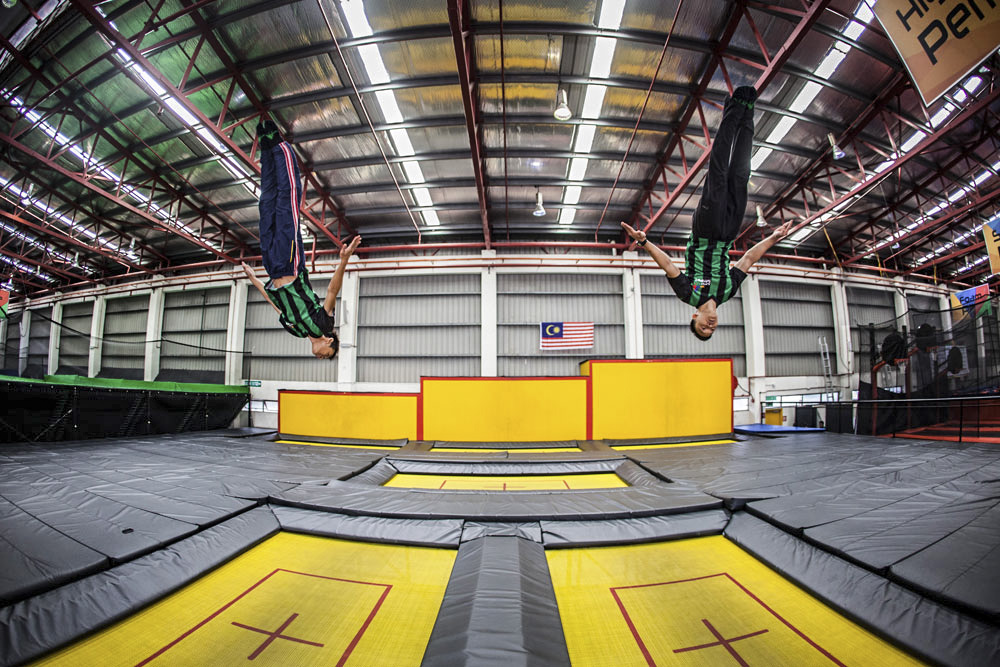 High Performance
From trampolines classes to trampoline shows. The most popular attraction at Jump Street!
The Wall
Wall-running seems easy, but its not! It takes time to master the way of The Wall. Ask our Jump Refs for pointers, don't be shy!
Slackline
Don't look down! Experience how acrobats walk on a tight rope! We have a walking stick for beginners, let's see how
balance you are!
Big Air Bag
We've moved-on from itchy and dusty foam cubes to FUN BAG or you'll call it the Big Air Bag! Time to take a leap of faith here!