MAIN COURT
The Main Court is our biggest, highest action space, with over 9,000 square feet of interconnected trampolines extending right up the walls.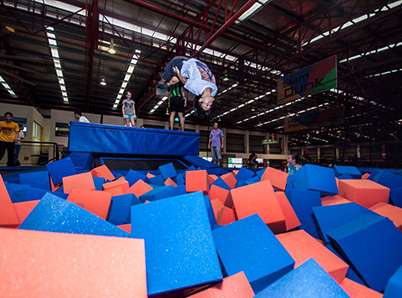 FOAM PIT
Nothing beats the Foam Pit! Fly high and land safely into a pit filled with thousands of soft foam cubes.
THE WALL
Listen, even we don't know how people pull off tricks on The Wall, but you have to see it to believe it.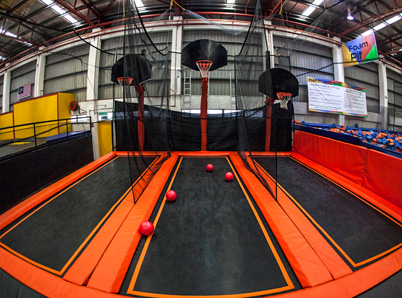 SLAM DUNK
Want to feel like an NBA star? Fly through the air and slam dunk that basketball!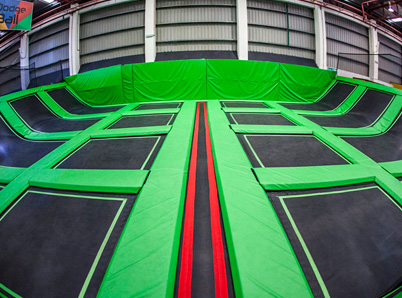 DODGEBALL
Let's face it – Dodgeball is insane! Join with your friends – or with any other jumpers – and try trampoline dodgeball.
BIG AIRBAG
Come and experience what it is like to fly through the air and land on a cushion of air.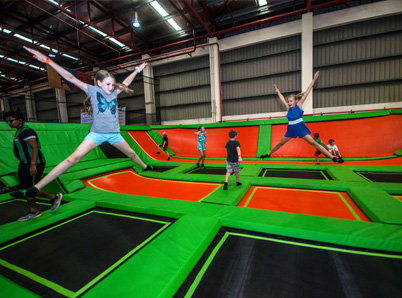 THE CAGE
The Cage is Jump Street's separate jumping area that can be booked out for parties and special events.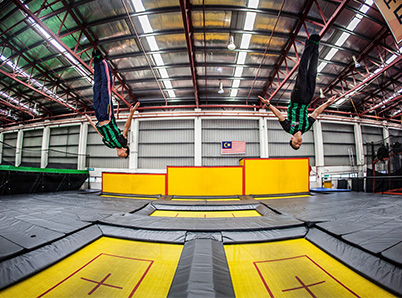 HIGH PERFORMANCE
Are you one of those athletes who can do the unbelievable? Jump Street will be your favourite new place to play.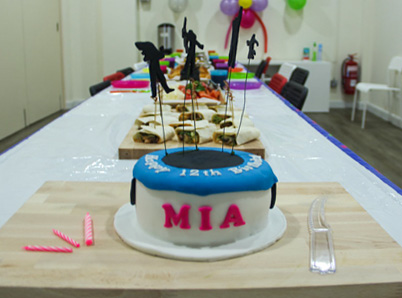 PARTY ROOMS
Combine our world-class facilities with our friendly, enthusiastic staff and you get the recipe that will make any child, teen or adult jump for joy.
JUMP CAFÉ
Jump Café is the place to rest tired legs, to watch the trampoline action, to relax and catch up with your friends and of course to have a cup of "The Best Coffee in KL" or a meal.