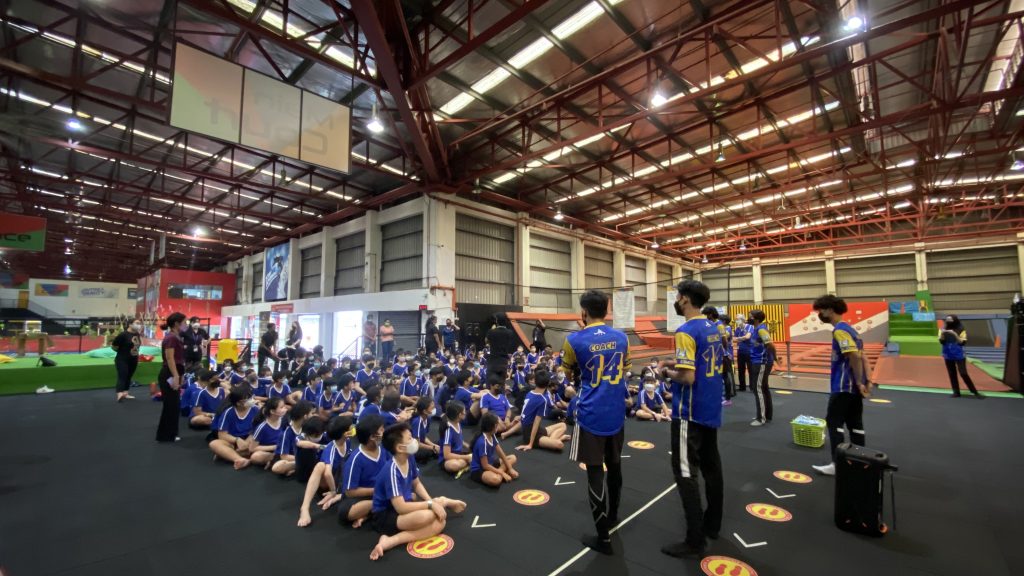 Talk to us about having an excursion to Jump Street, about marking a special event – like the end of term or your school's birthday – about setting up a school holiday camp program, or about a regular outing to bring excitement to your school's PE program. We will work with you to craft a program or event that is just right for your school and for your students.
Our Jump Café can even provide catering should you require it. We have experience in catering for groups of all sizes – from 10 to more than 200 – and in working with children of all ages and abilities. Above all, our activities focus on safety and fun to ensure all students experience healthy adventure suited to their own unique capabilities.
Email us at events@jumpstreetasia.com , talk to our event crew when you visit, or post your ideas and questions on our Jump Street Facebook page .
Contact Our Event Team
 Tel : +60 12-306 1449
 Email : events@jumpstreetasia.com